Winnipeg Jets Morning Newspapers | Illegal Curve Hockey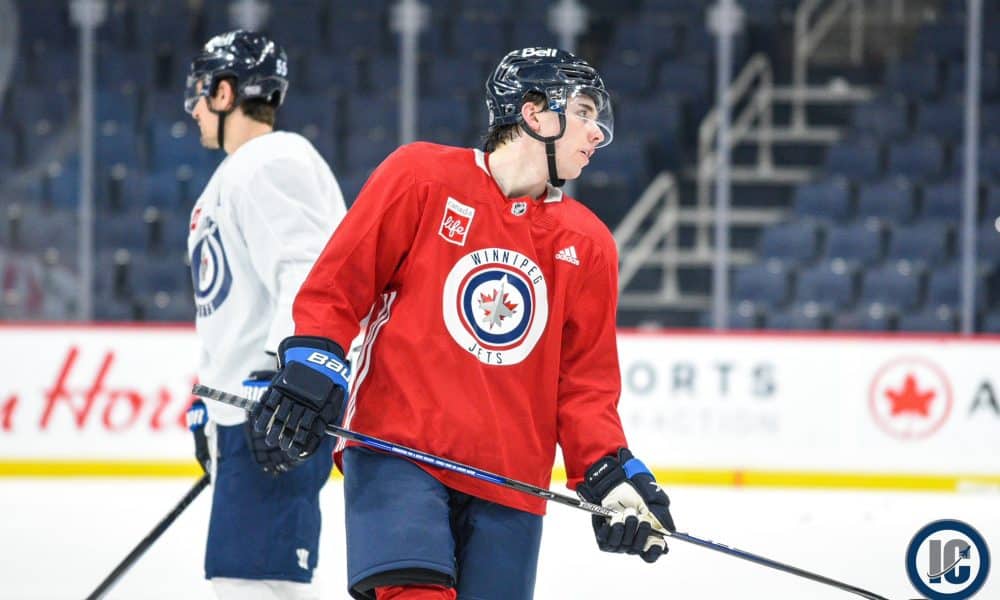 To note: Yesterday wasn't the day, but maybe today could be the day the next Jets play-by-play voice will be announced? Last Thursday, Stu Cowan of the Montreal Gazette announced the game by the English voice of the Habs on TSN 690 Dan Robertson leaving for a concert on television but I couldn't tell which team. If it's Dan here are among his greatest successes.
Note II: Jets training camp rosters (click here) and schedules (click here) were released yesterday. Today the team will do some off-ice testing before the start of camp tomorrow.
Note III: Jets general manager Kevin Cheveldayoff had a chat with the Athletic that went into a number of topics about the local NHL club, but I thought the most interesting tidbit was his definition of roles associate and assistant coaches.
Jet news:
Winnipeg Sun: Boot Camp Preview – Who Wins the Blue Line Battle? Are the new systems sufficient? Lots of questions are heading into tomorrow and it may be a while before the answers are apparent..
Winnipeg Sun: Few reasons for optimism as Jets return to camp. Perhaps given that there was a lot of optimism last summer and this team crashed and burned, this one could be well served with a healthy dose of pessimism..
Winnipeg Free Press: The jets start a long way back. (Paywall). Mike looks at a number of topics ahead of tomorrow's camp including: 1) key storylines 2) players to watch, 3) position breakdown, 4) expected opening night lines, D pairings and more Again.
Sports Net: Jets training camp preview: Who will survive the battle at fullback? The glut at the back is the biggest question mark heading into the 2022-23 season for Winnipeg. Will the waiver exemption hurt NHL-ready prospects?
Athleticism : 8 Penticton Young Stars sightings. (Paywall). From the Jets' perspective, Perfetti and Lambert received positive reviews while Lucius and Torgersson weren't as good.
Jets Video:
Sportsnet: podcast of 32 reflections. A few days ago, the folks at Sportsnet posted their 32 Thoughts Podcast chat which included a chat with Winnipeg Jets center Mark Scheifele. The video is now available for those of you who are more visual.
Ice News:
Illegal Curve: Ice ranked No. 1 junior club in the CHL's Preseason Top 10. How could a 13-game road trip impact this team? It's gonna be interesting to watch.