Former professional basketball players lead a clinic for young people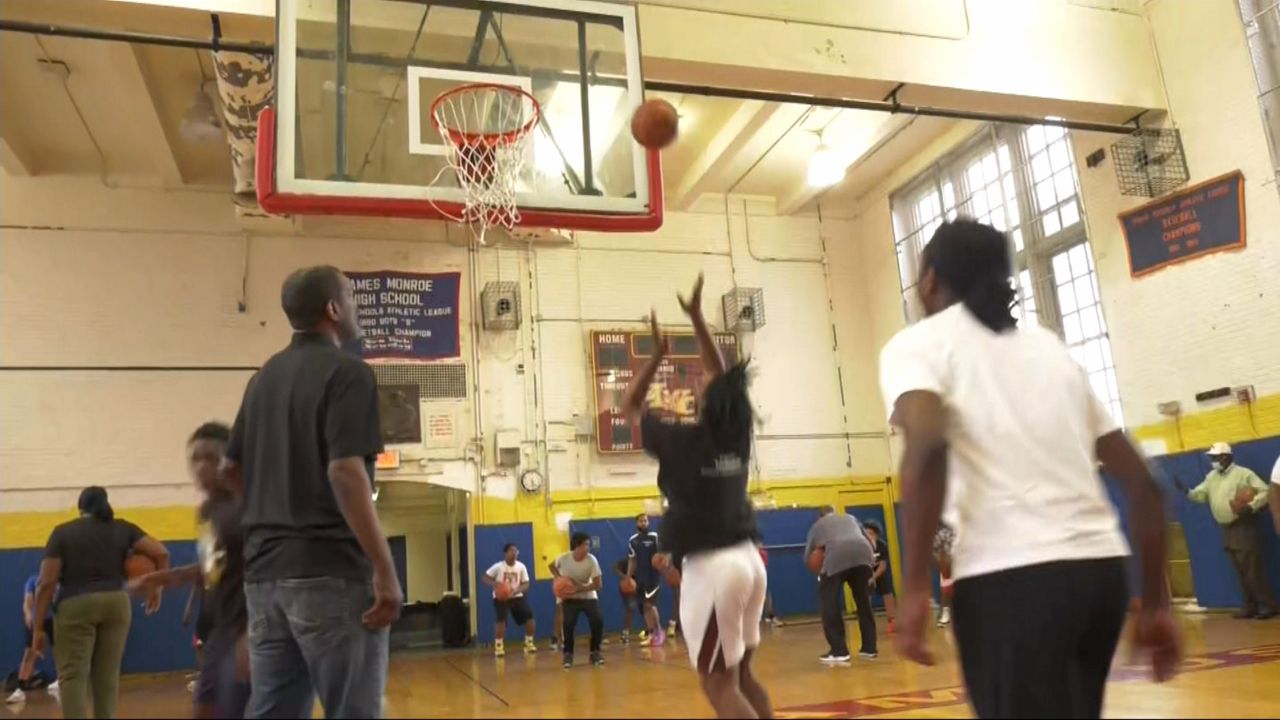 The National Basketball Retired Players Association held its Full Court Press Clinic in the Bronx, bringing in former National Basketball Association (NBA) and Women's National Basketball Association (WNBA) players to mentor more than 100 students.
The clinic took place at the James Monroe Educational Campus. Former professionals included Nate "Tiny" Archibald, Adrienne Goodson, Kim Hampton, Tom Hoover, Charles Jones, Albert King and Sam Worthen.
The goal of the program is to teach kids the basics of basketball while instilling important values ​​in them. The professionals were there on Saturday to give basketball advice but also to encourage students to make education a priority.
"I always talk about my upbringing because I struggled in education. I struggled in high school. I struggled when I went to college. I just persevered" , said former NBA player Nate "Tiny" Archibald.
"We hope they understand that education is key to everything you do, it's going to be based on your education," former NBA player Tom Hoover said. "You get hurt, but they can't take your degree away from you."
Students aged 8 to 18 were delighted to have the opportunity to be supervised by pros.
"Today was great, I loved it. I love basketball and I feel like the professionals could help me improve and improve my skills," said Malcolm Wright, fifth-grade student.
"These people are there to inspire us. Do good at school. And some of our dreams are to go to the NBA, that's why they make our dream come true and know what it's like to train hard," said tenth grader Tyrone Brown.